Laptop Repair, Support & Maintenance – Call 020 7237 6805 today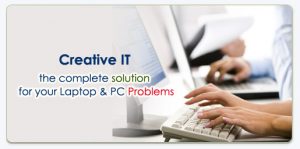 OUR SERVICE
As a specialized computer and laptop repair company we provide professional and competitive laptop / notebook and PC computer repair and maintenance services to clients in London and the UK. Our laptop and computer repair services are designed to provide a complete solution to your individual and business technology needs. Our service commitment of providing qualified technical support is accomplished by hiring experienced and motivated specialist engineers and technicians. We offer a wide array of services for both residential, small businesses and small office clients in London and the UK.
4 Desktop PC, Notebook and Laptop Repair and Upgrade
4 Trojans, Viruses and Spyware Removal
4 Hardware and Software Installation
4 Hardware Diagnostics and Software Troubleshooting
4 Home and Office Networking
4 Network Security and Firewall Configuration
4 On-Site Laptop Computer Service and Repair
4 Affordable Laptop Computer Data Recovery
4 Hard Drive Data Transfer
4 RAM / Memory Replacement / Upgrade
4 Motherboard Installation / Replacement
4 Laptop Power Supply Repair / Replacement
4 Laptop LCD screen repair / replacement
4 Laptop Tune Up for Speed and Performance
We are a comprehensive solution provider for all kinds of laptop and notebook repair service in London. We handle and undertake repairing of all major laptop brands such as IBM, Sony, Acer, Compaq, Dell, Toshiba, Apple, Asus, Panasonic, Packard Bell, Siemens, HP, Gateway, Fujitsu, Lenovo, NEC and Alienware. Clients can either bring the faulty laptop to Creative IT or one of our laptop service technicians can come over to your home or office and repair the laptop/notebook for you. Only if our onsite technician is not in a position to resolve the problem onsite and the laptop repair work needs further time, we will carry the not working laptop to our repair workstation in Central London. Once it is received at our workstation you can be certain that the laptop will be returned in perfect working condition within the next 24 – 48 hrs.
Our commitment to world-class laptop and computer repair service has made us the most respected on-site PC computer and laptop repair and support provider in our service area. Most importantly, we guarantee our work! For more information about our laptop and computer repair or networking services, please contact us or call 020 7237 6805.